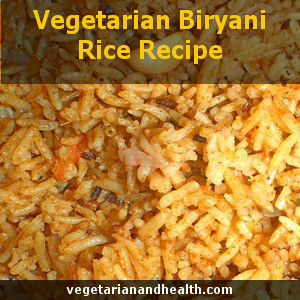 My mom was down in Australia 3 months back to assist me during the birth of my second son. I had my lovely second bundle of joy and was away from blog for 5 months.
She fed the family with all the best food which takes a substantial amount of time to be cooked. She cooked vegetarian biryani rice 3 times in a month.
Yummy, what can we say! Delicious and affordable to eat at home. It will cost me AUD $16 per person to have vegetarian biryani in the restaurant. You can make carrot raita at home to complement the vegetarian biryani.
Here is the Vegetarian Biryani Rice Recipe for family of 6 under AUD $20 .
Ingredient A:
3 cups of Basmathi Rice – soak in water for 20 minutes
3 tablespoon Baba's Biryani Mixture (Medium Spicy compared to India Brands)
2 Bay Leaves
2 Green Chilli
1 Big Red Onion – Sliced
2 Medium size Tomatoes
Handful of Coriander leaves
Handful of Mint Leaves
1 Cinnamon Stick
2 Star Anise
2 Cloves
250 gms Ghee
11/2 tbsp Ginger, Garlic Paste
1 tbsp Onion Paste
100 grams Cashew Nuts – Roasted in Ghee
Ingredient B:
3 cups of water
Ingredient C:
2 tbsp Lemon Juice
11/2 tbsp Greek Natural Yoghurt
Salt to taste
Method:
Stir Fry all the ingredient A in wok together in medium flame. Wok is usually used by the Chinese or South East Asia people. In India, they prefer to use Kadai which is a deep cooking-pot.Add Ingredient B to Ingredient A item in the pressure cooker. Finally, add Ingredient C together and wait for the pressure cooker to blow 3 whistles and remove the pressure cooker from the flame.
Note: If you are using Hot Plate to cook, remove the pressure cooker immediately after 3 whistles else the biryani will be burnt. Hot plate cooking is different than gas flame cooking.
Resource:
http://en.wikipedia.org/wiki/Biryani
http://en.wikipedia.org/wiki/Wok